QPL: Northern Ireland's biggest student rocketry team
Based in the Aerospace society at Queen's University Belfast there is a small group of students who have one dream: to launch a rocket to space. At 100 km above sea level lies the Kármán Line. Named after engineer and physicist Theodore Von Kármán, this line marks what is commonly accepted to be the point at which the Earth's atmosphere ends and the expanse of space begins. In the field of sub-orbital rocketry (commonly referred to as 'sounding rockets') this is a significant milestone and an astonishing technical achievement. To date only one student team have successfully launched beyond this threshold and recovered their rocket. In 2019 a team from University of Southern California (USC) launched their Traveller IV rocket to past the Kármán Line, only the second amateur group in the world to accomplish the feat and 15 years in the making. Since then, the effort has yet to be repeated outside of the United States however there are several teams seeking to either replicate or surpass the success of USC.
Diagram showing placement of the Kármán Line relative to the atmosphere – via sciencenotes.org
Queen's Propulsion Laboratory was founded this year off the back of a successful entry into the Airbus Space Competition in 2022/23 with the prize money earned being put to good use to kick start rocketry at QUB. While there have been efforts in the past to form rocketry teams, in the university QPL is the largest student group there has been and it's hoped that it will be the most successful also. The team began with the belief that space was a severely underrepresented area in QUB and they are seeking to inspire and educate the next generation of space industry workers by putting Northern Ireland on the map as not only a hub for business but also for student space projects such as this.
Following a recent onboarding phase now has a total of 20 members with a 'quality over quantity' ethos to keep the team as agile as possible. These hard-working students are spread across 5 teams:
Propulsion
Aero-structures
Avionics
Recovery
Testing
QPL team members at QUB Fresher's Fair – via QPL
Over the coming months, the team at QPL will design and build their own hybrid propulsion engine. Typically rocket engines  are classified by the fuel they burn, either liquid (i.e. kerosene, liquid hydrogen, methane etc) or solid (i.e. black powder, ammonium perchlorate). There are many key differences between the two however crucially a liquid rocket carries a separate oxidiser while solid rockets have oxidising agents mixed in with the solid fuel. What this means is that liquid rockets are significantly more complex but more controllable while solid rockets are essentially a giant fuse which once lit will burn intensely until it runs out. For a timeline as short as QPL's, a solid rocket would be ideal however the mixing of solid rocket fuels is strictly prohibited in Europe and the UK. While these restrictions are being slowly relaxed in some countries, Northern Ireland has naturally shown no signs of allowing the manufacture of what are essentially homemade explosives any time soon.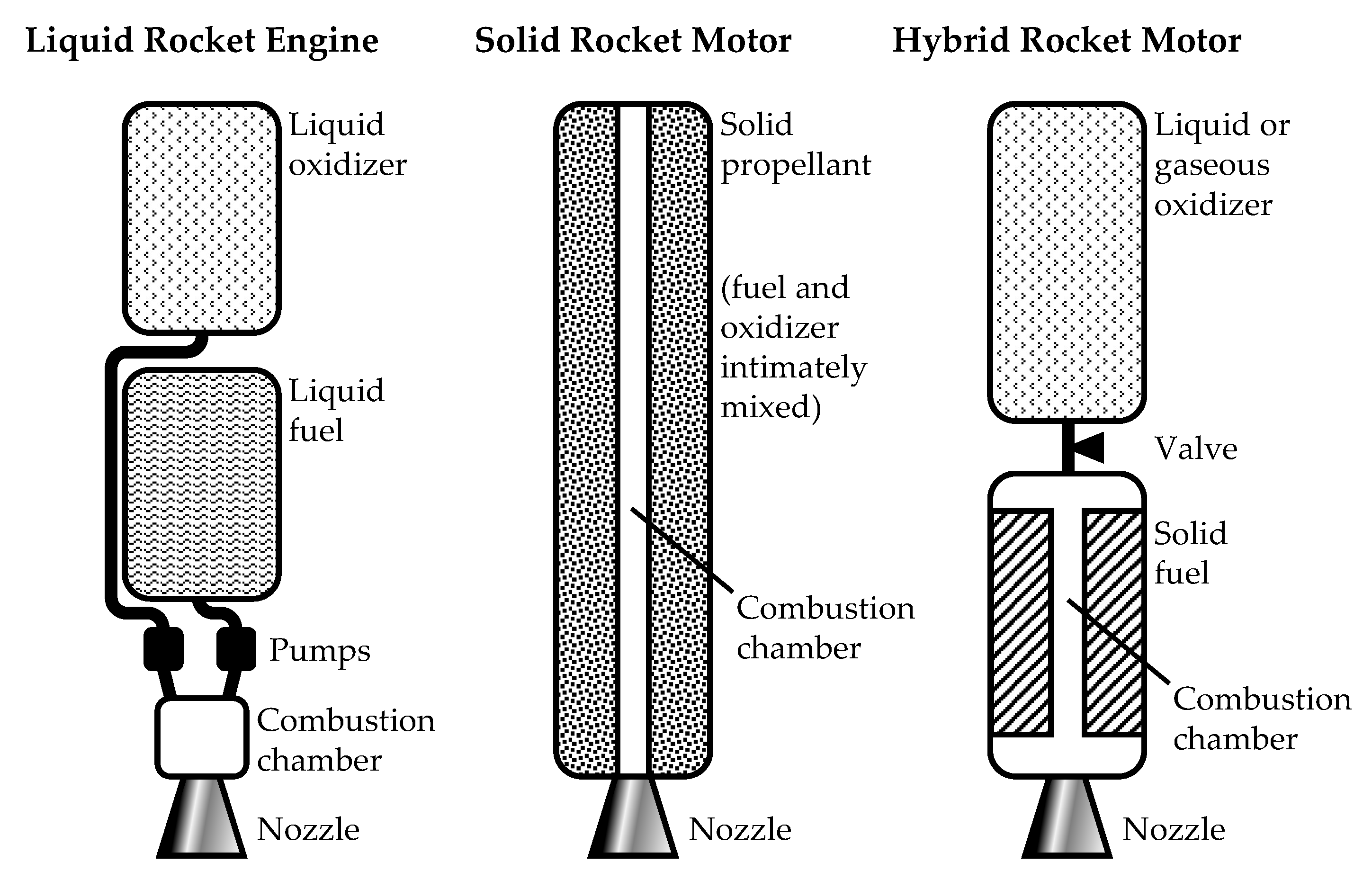 The 3 types of rocket propulsion systems – via 'Rocket Propulsion Elements' by G. Sutton
This is where the hybrid engine comes in. Hybrids are, as the name suggests, a halfway point between solid and liquid. In this case, the QPL will use a solid propellant with a separate oxidiser. Designing the rocket this way reduces the danger solid propellants and halves the complexity of the liquid engine. The chosen solid fuel is paraffin as it is accessible, easy to cast with relatively high performance and the chosen oxidiser is nitrous oxide or laughing gas because it is self-pressuring and also relatively abundant.
3D render of the QPL hybrid engine (oxidiser tank excluded) – via QPL
None of this would be possible without the support of industry partners and so Springco is delighted to announce it will be a principal sponsor of Queen's Propulsion Laboratory for the 2023/24 year. This is the start of what will hopefully be a long and prosperous relationship between the team and Northern Ireland's premier manufacturer of springs for space and reinforces Springco's commitment to prosper in the ever-growing space sector. Springco will be displaying at the UK Space Conference later this month and there will be a QPL representative at the Springco stand from the 21st to the 23rd of November so be sure not to miss out on the opportunity to meet the next generation of space in Northern Ireland as well as learn about Springco's rich heritage of manufacturing components which are literally on a different planet!
You can find more info on QPL at www.qplrocketry.com